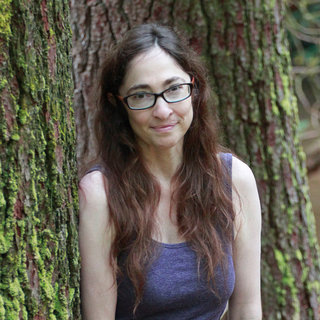 After years of shooting with traditional 35mm cameras, I began experimenting with the Holga camera, and soon discovered that it's lightweight, larger format and ethereal image quality offered me a new freedom in my work. The Holga is a plastic toy camera, no longer in production, with many light leaks and magical distortions. The moment my first successful Holga image came out of the processor, I felt a lump in my throat and I knew something special was happening. A wondrous result that transcended beyond merely "recording" an image. Its lens became a portal and revealed a beautiful new way of seeing. I finally found my creative voice.
My inspiration comes to me through my surroundings, my daily wanderings through meadows, gardens and forests. My work is intensely personal, as nature is my sanctuary. Here I am captivated by the unexpected details and subtle intricacies, the tiny worlds that are much overlooked in our daily routines. But when we pause, there is vibrant life all around us in the smallest of spaces, an entire universe of enchantment and mystery. It is through my photography I find that I am best able to express the respect and fascination I feel for the natural world as the Holga enables me to show what I feel when I'm in nature, not just what I see.
Let's communicate electronically!
Rebecca Tolk
rebtolk@gmail.com
828.713.6553 (EST)